SuperStar Shu Qi nude – Full collection Biography & History of SuperStar Shu Qi
At 17, Shu Qi started modelling, with a face and body to die for, Shu Qi soon was doing nude picture series. Seing her face on a magazine cover, Hong Kong producer Manfred Wong tracked her down and became her agent. He signed her for Sex & Zen II, a category III (adults only, soft porn) movie.
After that Shu Qi starred in Viva Erotica, which won her recognition and several prizes. In 1997 her manager Manfred Wong told TIME: "If you're an unknown and from Taiwan, there is no such thing as doing art and high-class films. Shu Qi knows if she doesn't strip, she can't be a star."
After Shu Qi awards for "Viva Erotica", Shu Qi started getting roles in typical Hong Kong movies. She showed off that gorgeous body, she smiled her dazzling widescreen smile and she fluttered around as a no-brain butterfly (how Hong Kong movies see a lot of their female stars). But when Shu Qi was allowed to act ("For Bad Boys Only", "City of Glass" and "Portland Street Blues"), she showed enormous potential.
For a movie star to cross over from (soft) porn to mainstream is extremely difficult – and nearly unheard of in Hong Kong. For any actress anywhere to get good female roles with meat on them is very hard as well. When you see a good role – grab it fast. Shu Qi got the chance in "Crouching Tiger, Hidden Dragon". Ang Lee's first choice for the role of Jen (Zhang Ziyi got it) was Shu Qi. She was on board for eight weeks, before she was pulled by her manager Manfred Wong – to do a commercial for Coca-Cola in Japan!
If Wong succeeds in keeping her locked in the local industry's churn-out-the-crap-fast way of doing business, we may never see Shu Qi live up to her full potential.
But there is hope yet. Leading roles in movies like Millenium Mambo, Beijing Rocks, The Transporter and several upcoming projects shows a tendency towards better roles to showcase Shu Qi's talent as a powerful actress – and not just a knock-out body with a trademark dizzying smile. As much as we like to see 5-6 new films with Shu Qi every year, we would much prefer to see her in one or two really good films. For that to happen, Shu Qi would probably have to look outside Hong Kong. Luckily, several directors outside of Hong Kong and Asia are starting to be aware of, what Shu Qi can do. If she is lucky and chooses wisely, we may see her on the podium at a future Oscar-night.
Shu Qi is one of the most prolific and gifted actresses of our time, Shu Qi rose to the top of the Asian movie scene garnering multiple awards and critical acclaim along the way. Born on April 16, 1976 in Taiwan, Shu Qi began as a model for adult magazines and other erotic photography. It did not take long for her to star in various soft porn films, before eventually switching to mainstream films.
Despite having one of the most appealing faces in Chinese cinema, she has never learned English, and because of this has rarely appeared in films outside of China.
Shu.Qi-Feel.Me Shu.Qi-Look.Me Shu.Qi-Naked.Body.Spirit.1999 Shu.Qi-Touch.Me Shu.Qi-True.Woman Shu Qi – Sex.And.Zen.2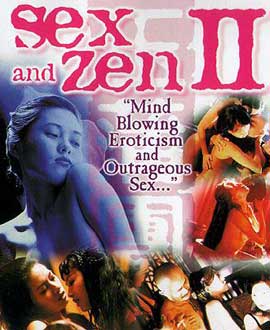 Download (Rapidgator):
Upload on January 2, 2015
SuperStar_Shu_Qi_nude_-_Full_collection.rar
Only Nude Photos: Upload on January 2, 2015
Shu_Qi_nude_photos.rar